People analytics is a data-driven approach to managing people at work. Those working in people analytics strive to bring data and sophisticated analysis to bear on people-related issues, such as recruiting, performance evaluation, leadership, hiring and promotion, job and team design, and compensation.
The second People Analytics Conference will be on April 10-11, 2015 at Ritz-Carlton Philadelphia!
---
A meeting of academia and business. Here's what people had to say about the first People Analytics Conference in spring 2014:
"It was spot-on. I do people analytics and I felt like it couldn't be more relevant."
"This was one of the best conferences Iíve been to in a long while. The size was the ideal balance between scale and intimacy, the content was the perfect blend of theory and practice."
– Daniel Pink, New York Times bestselling author of Drive and To Sell is Human
"I thought the conference was stellar on every level – people, content, logistics. More than anything, I appreciated the mix of academics and practitioners. I thought that enriched the conversations."
"The quality and diversity of speakers was outstanding."
"This conference was fantastic... Nothing was there as space filler... Very well done. I look forward to next year."
"A very impressive, high-quality list of speakers."
Learn more about speakers at the People Analytics Conference
---
Case competition among business schools
Teams cracked a real-world People Analytics case!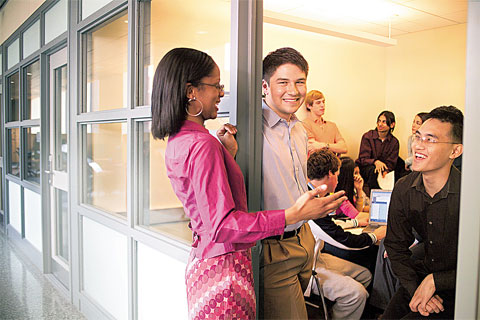 Teach for America was the partner for the Case Competition!
Networking with cutting-edge practitioners
Attendees enjoyed plenty of opportunities to network over lunch and cocktails!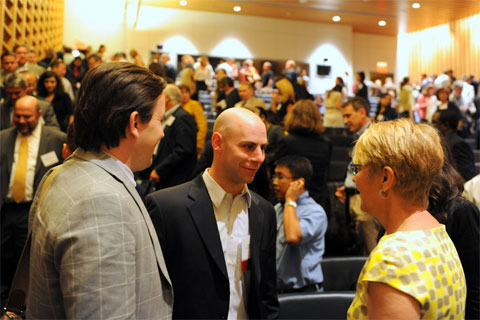 ---
Sponsors
For information on the inaugural People Analytics Conference held in March 2014, please click here.
If you would like to be a sponsor at People Analytics Conference, please contact us.